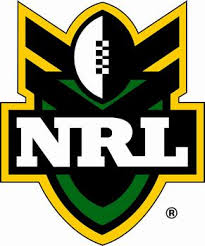 Last night I signed up for NRL Live — and it feels like they've finally entered the 21st century. I wrote about this a couple of years ago now, wondering why we didn't have this system already, and now finally we do!
For the first time ever, I was able to — in the comfort of my own home on my iPad — watch the Monday night football Wests vs Newcastle game. This was something that had previously been accessible only by paying for Foxtel or being there.
Like NBA season passes or other innovations, the NRL has finally this year, through their online rights-holder Telstra, enabled an online pay-per-view system for games. Because out where I live you can't even get Monday night games on the radio, this is very new. For a surprisingly low cost, you can get weekly, monthly or yearly access to watch all Foxtel NRL games live on your iPhone/iPad (and Android as well).
Great quality video and audio, glitch free and great access. I can Airplay it to my television if I want (not when the misses doesn't want to watch though!) or watch it in any room I like. I paid the $5.49 weekly pass because that's all I could afford last night, but $90 for the full season looks like the best option, and to be honest $90 per month is a price you're lucky to pay for most Foxtel packages.
Let's leave aside for a moment that Wests were pretty woeful in the game… losing 44-10! But despite that, it was outstanding to be able to watch the game, and basically to know that I can watch every game they play for the entire season (and a whole lot more!) This is very similar to my iTunes Daily Show subscription that lets me pay $10 a month for the show, rather than having to look at more Foxtel subs or piracy (and also my subscription to watch premium shows like Game of Thrones). If they make it easier and more convenient to pay for things legitimately, more people will.
Cudos to the NRL, and yes I suppose Telstra too, for implementing this system and making it affordable!