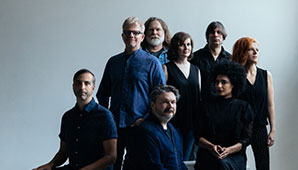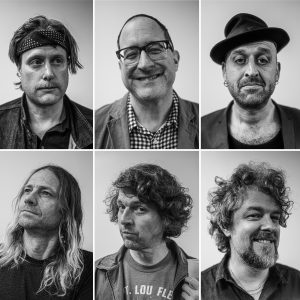 For most of the second half of last year I really only listened to two bands (outside of general radio listening). Two bands that have been around for most of this century really, but they both put out a new album in the last quarter of last year. That's a start for what I like — doesn't worry me how "old" a band is, I'll always respect them if they're still doing something more.
So it's been The Hold Steady and The New Pornographers for the last few months. Both bands I've been a huge fan of for years now, but like I said, they've both had new albums out.
And even better, they're both touring Australia for the first time in years in the first half of 2020 🙂
The Hold Steady have returned to form by most estimations with their new album "Thrashing Thru the Passion" and I've been enjoying it and the various live albums they've put out through Bandcamp in the last year. Been particularly getting a kick out of "Entitlement Crew" and "Epaulets" but have really enjoyed the whole thing. It's great exercise music too, with that great rock beat and varied instrumentation that this time around includes horns on nearly every track.
In the Morse Code of Brake Lights
The New Pornographers have come up on me again, and I'm never going to miss another release. After apparently managing to miss their last album in 2017, I've been solidly listening to the new release "In The Morse Code of Brake Lights" for several months now. The perfect vocals of Neko Case and the smart pop style of Carl Newman have produced another perfectly listenable album, with "One Kind of Solomon" being my definite leading highlight, but the opening (almost) title track is also hauntingly beautiful. There's a lot of hidden anger in some of these songs, but they do have a beautiful package!
Both of these bands are touring in 2020 and I've somehow made sure to get myself to both shows. The New Pornographers are playing more of a conventional tour and I've got a ticket for their late February Sydney show (which is an easy enough visit), but in late May The Hold Steady are finally returning to Australia with their first time down here "Weekender" experience. For the last few years they've toured only by going to select cities and playing 3-4 nights in a row at different venues in that single city.
And finally they're back in Australia. But only in Melbourne! two nights at somewhere I'm not really familiar with called the Croxton Bandroom, and then a third night at the legendary Corner Hotel (which I've never been to and am really looking forward to finally experiencing). I love Melbourne really, but it's not super easy to get to. But I've decided I'll work it out somehow anyway, so that's a 4 day adventure in Melbourne at the end of May…
So a few great music experiences this year, and plenty of great music to listen to in the meantime…