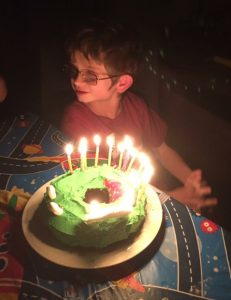 Well that' about all there is for it now… I'mn the father of a teenager. But I couldn't be happier. Happy birthday Will, it's so great to see you here 🙂
He's had a quiet day today, which is how he likes it really, with his new Jim Henson book (the boy loves big colour glossy books on creative people and companies) and his new DS games.
Everyone that knows us knows what's been hard for Will, and what's been going well recently (he's taken to high school wonderfully) and so we don't need to hear it again now. All I know is that my eldest son is 13 and he's doing well.
So happy birthday Will, I know you've had a great day.