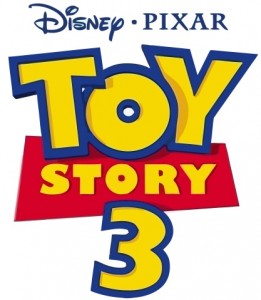 Pixar can really do no wrong.
Toy Story 3 is just such a fun movie; so well made, well performed, moving, funny, adventurous and fulfilling. Can't put it better than that.
I took Will, and Alex (for the first time), and the daughter of a friend, to see the movie at Blacktown Hoyts while we're down in Sydney. Will loved it, and while Alex was having some fun, it was ultimately too much for him too soon (he's a year younger than the first time I took Will to a movie), and I ended up taking him out just after halfway through a leaving him with his Mum. But Will and I were in there for the duration…
So many good moments, so much emotional resonance, and just so much fun. They're calling it the first serious Best Picture Oscar contender for a reason… go see it now!