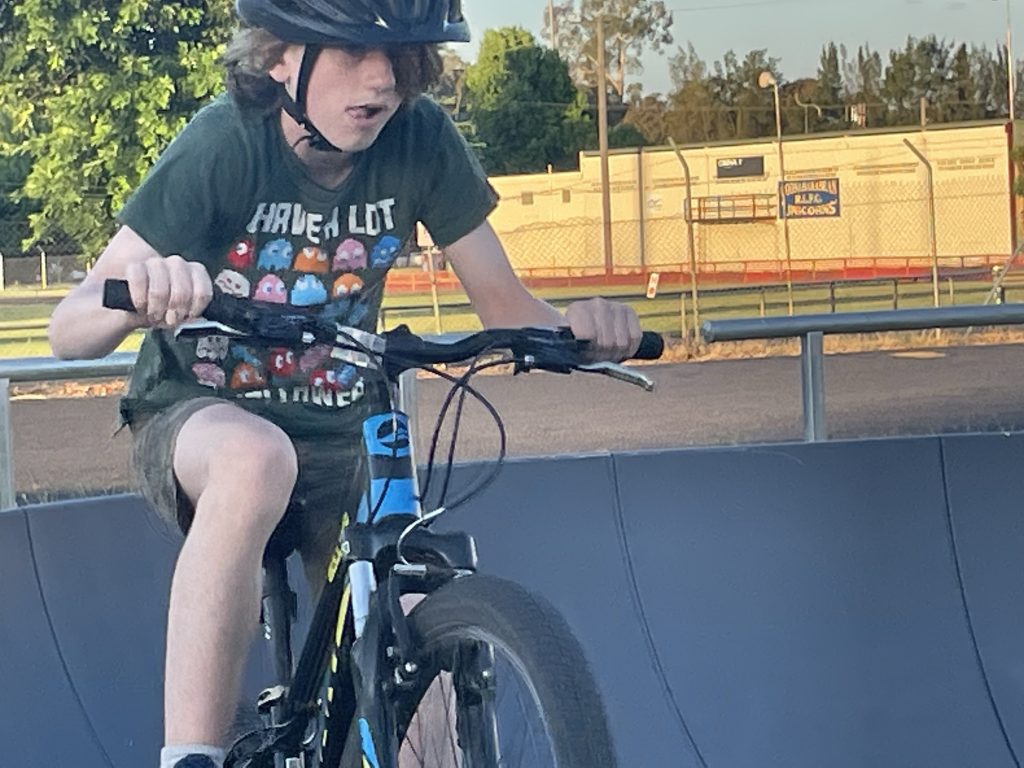 We didn't go to bed until 3.30am this morning… we watched Rage for hours with Ben and Lachie baiting each other with our knowledge of old music, the good, bad a ridiculous.
Actually increasingly impressed with my boys musical tastes. Didn't expect that!
Farewell to 2022, which as I posted did actually end up pretty good for the most part for us.
We spent hours walking in the evening as we often do in the Summer… got Ben and Lach away from the screens long enough to take photos and ride bikes…
That is the way to spend a Summer evening ?