This should not have escaped your attention if you're local to Coonabarabran, but even if it has or even if you're not, Sallie and I are now running a new business:
Coonabarabran Business Centre & Computer Hospital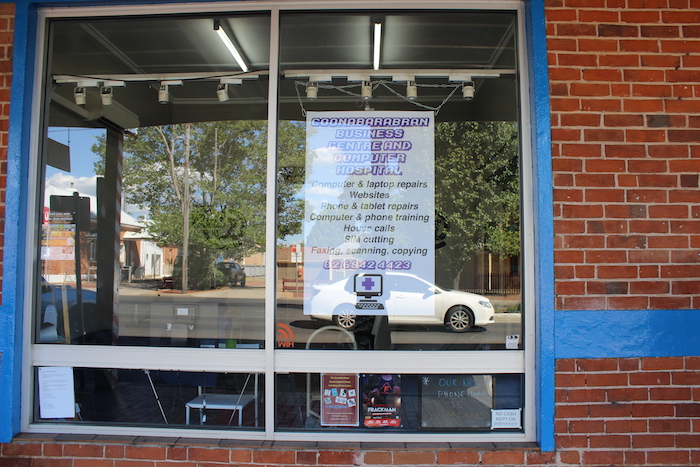 For one, we really needed something new to do after the situation at the high school where I've been working changed, then the opportunity to take over an existing business appeared.
It's a big new thing, but it's also a natural extension of what we've been doing for years now. And it's a big new thing for Sallie as well — since I'm still working at the school for a few days Sallie will be at the shop a lot. And believe me she's doing a wonderful amount of work already 🙂
We're doing all kinds of stuff at the shop — computer repairs, training, computer ordering, all kinds of document design and editing, website design, social media work, everything to do with phone and tablet repair and really just anything else we think of or is presented to us.
It's also my platform for my Youth Bytes project — as a proper company it will afford me an actual revenue stream and business basis for any and all online publishing projects I set up.
There are plans for school support work and more — we want to help this region as much as ourselves and this is truly the way to do it.
So that's out new "baby" as it were. It's an exciting time and a busy time all at once 🙂