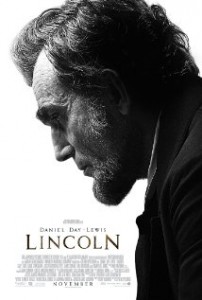 Announced just after I went to bed, so I get up this morning to hear about the new Oscar nomination list. Four Australians nominated (update: three actors and one tech for makeup/hairstyling in The Hobbit). The BBC has an excellent full list of all nominations.
The biggest shock or inconsistency for me is the directors who miss out on even a nomination, including Tom Hooper and Ben Affleck, but I guess that's what happens when you have nine best picture nominations but only five best director ones. Otherwise, it's all largely as expected with no massive surprises, though nine-year-old Quvenzhane Wallis from Beasts of the Southern Wild is probably quite a happy girl today 🙂
Anyway, the thing I'd rather note here are my predications, so I can come back later and see how close I was:
Best Picture — Lincoln
It does seem to be somewhat of a shoe-in, with Les Miserables the only other likely.
Best Actor — Daniel Day Lewis, Lincoln
See above. He would be the first actor even to win the award three times. Of course I'd like to see Hugh Jackman win this, and he's the next most likely.
Best Actress — Jennifer Lawrence, Silver Linings Playbook
Not a guarantee by any means, but I think she has a significant following and is a megastar in the making. Silver Linings is also interesting for being the first movie in 30 years to have nominations in all four acting categories.
Best Supporting Actor — Robert DeNiro, Silver Linings Playbook
Harder to pick supporting categories, but he's an old favourite for most.
Best Support Actress — Anne Hathaway, Les Miserables
Would seem quite the shoe-in, again.
Best Director — Steven Spielberg, Lincoln
Almost guaranteed, especially if the other two Lincoln awards pan out. Would be his third win (how's that for records?)
Best Foreign film — Amour
When you score a best pic nomination as well, you're almost guaranteed to win your other category.
Best adapted screenplay — Tony Kushner, Lincoln
As much as I'd like to see Argo win, this seems quite likely the way things will go.
Best original screenplay — Amour
Very hard to pick this one — it's the wild card screenplay award this year (the one not featuring the likely best picture winner). Hope more for Django Unchained, but suspect Amour will   be the critical favourite.
Best animated feature — Wreck-it Ralph
Just my favourite in this category. A joyous romp through video game history and a perfect heroes journey. See my review.
In the technical categories, I expect they will be split between Lincoln, The Hobbit and Skyfall (the latter two go shut out of all the majors), and for Skyfall to win original song, and of course I'd like to see The Avengers win for visual effects (though I suspect Life of Pi may get it instead).