This is a house at Fingal Bay, that we've seen while driving past for a few years now. It's blue, wood/hardiplank covered, big, probably some kind of kit home, but it has such a nice look. At least three bedrooms, maybe more, and it's over three levels without looking at it. I snapped a pic of it in the pouring rain, and you can't even see the double garage in the bottom left, which is both handy and does well to hide it (the big garage doors never look that good at the very front). The property slopes down from the front, but you could landscape that, or leave it flat anyway.
This is the place: (so much rain!)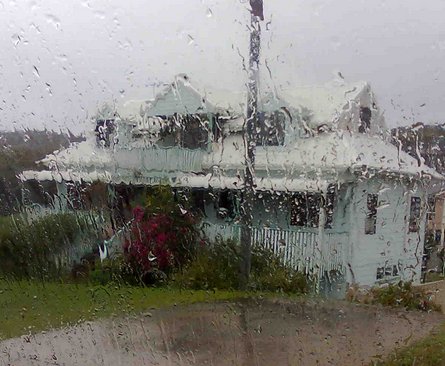 It's cottage like, but modern as well, and it would work just as well in the country as it does by the beach. Doubt it's even that expensive really, which is another appealing point.
Would like to find out more about the design and other relevant info. Very nice!
UPDATE: And then I discovered this property was either for sale or lease recently… and had pics online. Here's what the place looks like on a nice day: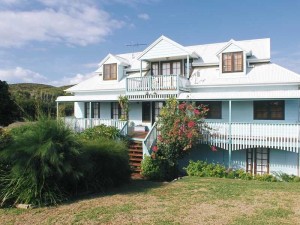 Now that's more like it 🙂